We Are the
Finest Website Designers And Create Amazing User Experiences For Our Clients.
Websites From $295
ShockPress are the #1 WordPress Website Builders and Provide Great Workmanship At Very Reasonable Prices
72 Hour Delivery Guaranteed
We Guarantee A 72 Hour Delivery On Our End Guaranteed Otherwise 120% Of Your Money Back!
Getting a website has never been so easy. Simply choose your design, sent through some content and it'll be done in a flash.
Unlimited Support For Our Customers
With unlimited phone and email support plans, we ensure all our clients online needs are met and exceeded!
100% Owned By You
ShockPress never holds our customers for ransom. The website + domain is 100% owned and controlled by you.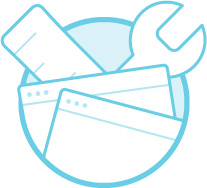 Experienced Website Builders
We know our stuff, with over three decades of combined experience in the web design industry, we are confident we can deliver great outcomes for your business.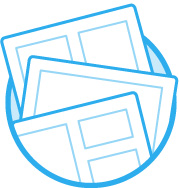 While we deliver great quality packages, we've made everything dead simple to understand. If you have any questions then
get in touch
with us today.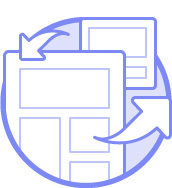 Every day more and more people are using mobile devices and tablets to search for businesses to connect with. We'll help you take advantage of this trend with mobile-first designs! Ready To Generate Leads
All of the websites we build for are ready to start collecting brand new leads! We provide the functionality for customers to get leads delivered to their inbox via email or text.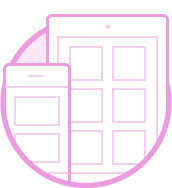 All our websites are SEO optimized in every page to ensure that they will rank effectively in the search engines. Advanced support and advice is available for helping you claim the #1 position!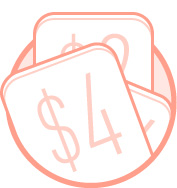 120% Money Back Guaranteed
If we don't do our part in delivering the website to you within 72 hours, we'll give you your money back plus 20% extra for wasting your time. No questions asked and no hassles. It's 120% Guaranteed.
Our Website Design Packages
All our premium packages are priced at an affordable one time fee. That's right folks, once the website is finished you will have full control and ownership over both the website and the domain.
Access to Limited Support
+Money Back Guarantee
Full Control/Ownership
Fast 72hr Delivery Guarantee
Professional Website Installation
Premium Design
Logo Insertion
Basic Support
Performance Optimized
1 Year Domain & Hosting
Social Networking Ready
SEO Ready
Analytics
Enhanced Performance
Static Front Page
Mobile Ready
Premium Themes
Up to 10 Pages of Content
Sync With Gmail
Ready To Make Sales
PreListed Products
Dropshippers
Advanced Technical Support
TRY
Personal Package
We'll help you out
Access to Limited Support
Money Back Guarantee
Full Control/Ownership
Fast 72hr Delivery Guarantee
Professional Website Installation
Premium Design
Logo Insertion
Basic Support
Performance Optimized
1 Year Domain & Hosting
Social Networking Ready
SEO Ready
Analytics
Enhanced Performance
Static Front Page
Mobile Ready
Premium Themes
Up to 10 Pages of Content
Sync With Gmail
Ready To Make Sales
PreListed Products
Dropshippers
Advanced Technical Support
GET
Business Package
A Basic Business Solution
Access to Limited Support
Money Back Guarantee
Full Control/Ownership
Fast 72hr Delivery Guarantee
Professional Website Installation
Premium Design
Logo Insertion
Basic Support
Performance Optimized
1 Year Domain & Hosting
Social Networking Ready
SEO Ready
Analytics
Enhanced Performance
Static Front Page
Mobile Ready
Premium Themes
Up to 10 Pages of Content
Sync With Gmail
Ready To Make Sales
PreListed Products
Dropshippers
Advanced Technical Support
GET
Enterprise Package
Total Business Solution
Access to Limited Support
Money Back Guarantee
Full Control/Ownership
Fast 72hr Delivery Guarantee
Professional Website Installation
Premium Design
Logo Insertion
Basic Support
Performance Optimized
1 Year Domain & Hosting
Social Networking Ready
SEO Ready
Analytics
Enhanced Performance
Static Front Page
Mobile Ready
Premium Themes
Up to 10 Pages of Content
Sync With Gmail
Ready To Make Sales
PreListed Products
Dropshippers
Advanced Technical Support
GET
Dave Mealer – Forth Worth, TX
"ShockPress.net have been a critical component of my online store. They have made it look very neat and very professional. Editing content is super easy and I am very proud of my new website. Thankyou!"

Sam P. – Sydney, Australia
"ShockPress.net have stunned me with their creative genius, lightning quick responses and communication skills. The collaborative way they work was a real bonus and creating the website was an easy and painless process."
Paul Graften – Toronto, Canada
"The decision I made to use ShockPress was based on a positive recommendation I received from a friend. I have been provided outstanding customer service, and great value for money. The site also looks incredible. =)"

Got any questions? Leave a message